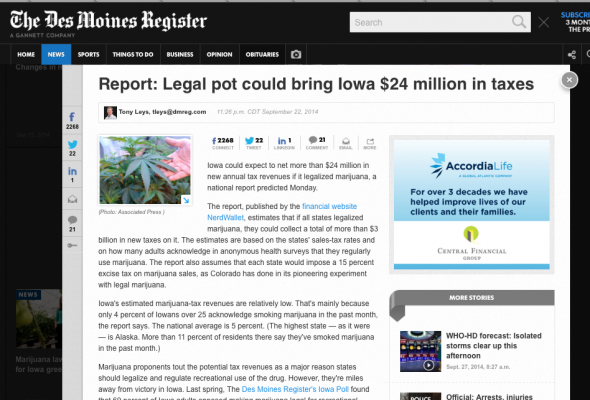 by Jonathan Narcisse – September 26, 2014
During my time on the Des Moines School Board I became painfully aware The Des Moines Register lacked a general interest in facts, data and empirical evidence. They had an agenda, and if the truth had to be sacrificed in subjugation to that agenda, it was slayed enthusiastically.
At the time I assumed their constant embrace of the irrelevant, inaccurate and blatantly false was malicious.
As I travel the state speaking with publications in all 99 counties, relevant and healthy discourse …
Read More »