Empowerment, Not Entitlement
Narcisse will end corporate welfare delivered through Iowa's unaccountable social safety net. Solutions include requiring identification and volunteerism for state assistance. "We don't end poverty through entitlement. We end poverty through empowering people to understand their own self worth. We do it through unity, through dignity and work. This is how we address it. Not by exploiting it, in the name of compassion. But, by creating paths to opportunity. I'm tired of making people rich in the name of compassion, while we pay for it."
Tax Reform
Narcisse will cease onerous taxation of working Iowans that funds insider cronyism and fuels incompetence and abuse. "Iowa's tax code is one of the single biggest contributors to our state's stagnation. We don't have a revenue problem. We have a spending problem," says the Iowa Party candidate for Governor. After fixing the spending problem a Narcisse administration will reform the corporate income tax code and property tax code, roll back the sales tax, provide residential property tax relief. "The income tax will be a flat fair tax that works better for all Iowans," says Naricsse. By reforming the tax codes, Iowans take the first meaningful step in restoring Iowa to her people.
Public Education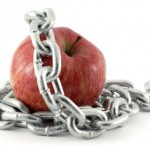 Narcisse will opt Iowa out of No Child Left Behind and Common Core. "Perhaps the single greatest failure of Iowa's political leaders this past decade has been the failure to end our Public School System's thralldom to No Child Left Behind. No Child Left Behind has wrought havoc and desolation on our public schools. It has perverted the delivery of education in Iowa and it has harmed our communities, our good schools, our dedicated and outstanding teachers, and, most of all, harmed the educating of our students. Common Core mandated curriculum and unfunded testing is on the horizon in Iowa, as well. Iowans are more than capable of establishing their own standards. The only responsible thing for the next governor of Iowa to do is opt out of the Common Core, too."
Click here for Jonathan's white paper on Restoring Iowa's World Class Education System.
Public Pensions

Narcisse will empower a process to protect Iowa's public pension systems especially following a recent ruling by a federal judge. "The men and women who ran into burning buildings, made our streets safe, taught our children, plowed our streets must know that we will honor our word to them. Our public pensions in Iowa must be honored, actuarially sound, sustainable and most of all be protected from a political class in Iowa that has raided, without replenishing, other funds such as the Senior Living Trust and the Tobacco Trust."
Frugal Government
Narcisse will order the head of the Division of Criminal Investigation to return with a plan in 30 days to begin forensic audits of state and local governments. "As a member of the Des Moines School Board we had a contractor who billed us for time that didn't exist, who billed us for things like bottled water and cell phones. In other governments we have evidence of bid rigging, embezzlement and graft. Iowa's taxpayers deserve efficient, honest and frugal government and this measure will not only shed light on past practices but it will put in place protections to restore integrity to governance in Iowa."
Wages
Provide a tiered minimum wage structure that levels the playing field for employers and new young workers who need valuable on the job experience.  Work ethic has long been one of Iowa's greatest assets.
But the youth minimum wage has seriously hindered employers from hiring teens, particularly those lacking a work record. As a result they not only are not earning money they could contribute to working class and single-headed households, or to purchase the things they want, but they aren't learning to work. In a state where a number of our major districts are graduating about 50-60% of the students they serve four years earlier, this is even more problematic.
Repeal of the youth minimum wage, therefore, has several benefits from getting teens working experience to allowing them to contribute to their families financial base. This doesn't mean we subject our youth to unsafe situations, but we must teach them how to work hard, focused, and productive hours.
Click here for Jonathan's white paper Ten Keys to Rebuilding Iowa's Economy.
Injustice
Narcisse will hold judges and county attorneys accountable for unfair and inconsistent prosecution and sentencing practices. The profound disparity between poor and working class Iowans and those in the upper socio-economical-political class is not only blatantly unfair, it is costing all Iowa's tax payers hundreds of millions of dollars of waste every year.
"We send people to jail in Iowa for not being able to afford an attorney."



An Engine, Not A Motor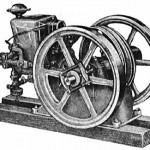 Over the past three decades Iowa's economy has been powered by a motor, not an engine.
Motors are powered from without, engines powered from within.
Iowa's economic motor has been powered by out of state enterprise, such as Wal-Mart and Microsoft, recruited here by statehouse politicians lacking a true understanding of the state's role in building an economy. They accomplished the political priority of creating jobs, but they created those jobs at the expense of Iowa's taxpayers and Iowa based businesses.
Iowa based businesses, particularly in our food industry, not only created jobs, but they invested in the local little league, stimulated local commerce and put their money in local banks.
The Wal-Marts and Bass Pro Shops may create jobs, but those jobs primarily employ Iowans to pack and load profits to be shipped to the employers' corporate headquarters. Bentonville and Springfield reap the real rewards, not Iowa or Iowans.
Engines are powered from within. Iowa's economic engine ought to be fueled by the restoration of our food industry. Currently Iowans grow fuel, grow feed, and raise meat, while purchasing 85-90% of the food consumed in our state from outside Iowa. This despite 25% of the world's best farmland being located within our borders.
Iowa's economic renaissance can also be powered through tax reform, allowing Iowans to keep their money and invest it more responsibly than government. When working families keep their money, they grow the economy in a natural way, e.g., buying groceries, getting haircuts, putting savings in local banks. When government grows the economy it grows unnaturally, e.g., the film industry scandal, pro hockey in Iowa, government resorts.
Click here to read Jonathan's white paper, Ten Keys to Rebuilding Iowa's Economy.